Electric Dreamz, Fengting
How to choose the right event management company in Singapore
Updated: Mar 27, 2020
Organising an event isn't easy. Be it a corporate dinner and dance event, product launch event or even your child's birthday party, there are so many tasks to manage – from choosing and decorating the venue, renting audio visual equipment and lighting and putting together fringe activities.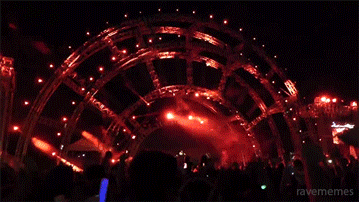 With the availability of event management companies, you can now save time and energy by outsourcing this stressful task of planning an event to people who specialise in it. In this article, we look at some tips to help you choose the right event company in Singapore to help you manage your event.
Tip 1: Be clear about your budget
There are various large, medium and small sized event companies in Singapore, and their charges differ significantly. The process of finding your ideal event management company will be much more efficient if you work out the estimated budget within your team and company prior to beginning your search. A clear budget is ideal for both you as a client and for the event company that you eventually engage.
It allows you to have an idea of the maximum spend that you and/or your company are comfortable with for that particular event and it allows the event companies to recommend a list of event elements that both:
meet your needs and requirements

fit your budget
You may also be interested to read our past blog titled 'Event Rental: 3 Key Ways To Lower Event Rental and Event Services Rates and Avoid Over Budgeting'.
Alternatively, if you do not have a budget for your event, especially if this is the first event you are in-charge of or the first event that your company will organising, you can instead provide a list of event elements that you require for your event and provide this list to the event company that you will be engaging for your event.
Usually the event companies that you have provided this list to will come back to you with an event proposal and/or quotations that includes all these event elements and more, in circumstances where the event company find that more elements are required for the event to run successfully from start to finish. This is where this would turn out to be a bidding process where different rates will be quoted by the event companies that you have contacted, and where you as a client can choose the event company that you want to work with.
You may be interested to read our past event company blog titled '5 Important Things To Acquire Best Quotes For Your Events Needs And Packages'.
Tip 2: Have a clear idea of your event objective(s)
Besides the estimated budget, it is also important for the event company to know the objectives of your event. If it is a corporate dinner and dance event, it may be that your team wants to improve the employees' morale. If it is a product launch event, the objective may be to spread news about a new product to the target consumers.
Being clear about your budget and event objectives helps the event company come up with a proposal that would achieve your objectives within your budget. Event companies, through their experience will be able to advise you on other event elements you can include to ensure success. For example, if it is a grand opening event, depending on the type of business and location, an event company will probably advise you to engage professional promoters and to provide them with flyers with attractive content to distribute to passersby in the vicinity of your new business, a few days prior to the event, to ensure that you achieve the target number of guests you are looking for to attend this opening day event.
Tip 3: Consider if the event management company is a one-stop shop
Some event companies may draw a line when it comes to the services they can or can't provide. For instance, some event management companies can help you plan the actual event but will require you to approach another vendor for the publicity of the event. Usually, having an event company that is a one-stop shop can help you coordinate all the tasks more seamlessly and keep you free from worries.
Furthermore, engaging and event company that is a one stop solution provider also provides the opportunity to reduce costs as event companies offer package discounts, usually upon confirmation of service or as an early confirmation discount. Event management companies have close business relationships with event vendors and some are even sister companies who provide special low rates for their services. Event companies usually pass on these savings to their clients as event package discounts.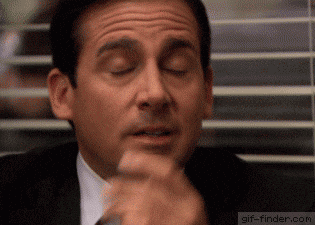 One stop solution event companies take your headaches away, at reduced costs!
Here is a blog our event company wrote on a subject that you may be interested in titled 'Event Management Services - How Event Companies Calculate Event Element Costings For Clients?'.
Tip 4: Consider the experience of the event company
Event management involves a lot of thorough planning and coordination, hence the team that has been assigned to manage your event should come with a good amount of experience.
When engaging an event company, find out the previous events and clientele that have been served by the team. Ask questions about these past events to gain more information about the team's experience in planning and executing them and even managing unexpected situations. As a start, you can have a look at their past clients' reviews which is usually on their website and 'Google Reviews' which appears when you type the event company name in 'google search'.
You may also wish to go for event companies with specific experience in planning an event in your sector or go with event companies that have executed the type of event that you are planning to organise.
Tip 5: Choose an event manager you have rapport with
The event manager is critical to the event's success. Meet your prospective event manager as early as possible to discuss the event so both sides can mutually agree on the expectations and common goals.
It is preferable that once you have decided on the event management company that you want to engage for your event from the list of event management companies you contacted, to arrange for an appointment to meet the event manager who will take charge of your event planning and management. You should find an event manager that is approachable and easy to speak with. It is not uncommon for unexpected situations to arise during the event planning and execution stages, hence your event manager should be someone who can be easily contactable too.
You may also like to read our past blog titled 'Event Crew And AV Technicians Are The Most Underrated Event Elements Considered For Successful Events In Singapore'.
Want to hire an experienced, one-stop shop event management company in Singapore to help you with your event? Contact us at assif@electricdreamz.com or call us at +65 8586 0502 or +65 6683 9541. To know more about our event company, visit us at Electric Dreamz.
#eventcompany #eventcompanySingapore #eventcompanyinSingapore #eventcompanies #eventcompaniesSingapore #eventcompaniesinSingapore #eventmanagementcompany #eventmanagementcompanySingapore #eventmanagementcompanyinSingapore #eventmanagementcompanies #eventmanagementcompaniesSingapore #eventmanagementcompaniesinSingapore #eventscompany #eventscompanySingapore #eventscompanyinSingapore #eventmanagementandplanning #eventmanagement #eventmanagementSingapore #besteventmanagementcompanies