Electric Dreamz, Christine Moller
You Need To Think Differently About Corporate Party Activities
Updated: 2 days ago
If you are planning a corporate event, consider carefully what activities and games to play — each activity and interactive game has its own merit and purpose for its corporate participants. As an experienced event company in Singapore we have learned that a lot of thought and careful planning needs to go into your choice of activities.
Of course, a corporate event is about having fun and bonding with your co-workers — yet certain party games and activities can add value to — and change the dynamics between staff members long-term.
Most event companies in Singapore host games and activities that center around team building and participation satisfaction. Believe me — we are such an event company. We celebrate great success with our clients in hosting games and activities such as treasure hunts, drumming circles, team sports and competitive quizzes. These games and activities all have a place and purpose — so do not dismiss this idea, it brings the team together and allows people to have fun.
It is important for a corporate event to stimulate beneficial outcomes that will last beyond the event itself. One of the biggest problems within a company is stereotyping in the workplace — when people make assumptions about one another based a person's gender, religion, culture or physical attributes. Hierarchical roles in the company also reinforces and creates more stereotypes. Stereotyping prohibits creativity and productivity and increases anxiety and leads to more sick days for the employee.
Think of and design event activities and games that deals specifically with breaking down the stereotypes that people have of each other.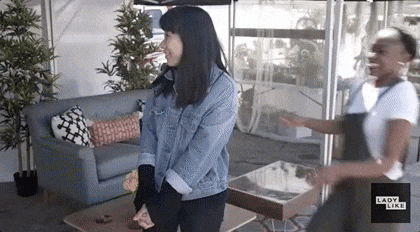 So — what kinds of games and party activities can an event company design and set-up for you to specifically deal with combating this detrimental stereotyping in the workplace?
The answer is role play.
Why? — because the success of this kind of activity lies in the fact that it challenges individuals to simulate different behavior. More importantly — you get to experience your co-workers in a completely different role than to what you are used to seeing them in the workplace.
Role play games do however take a lot more planning and makes more work for the host or instructor — you might also require your participants to do some preparation prior to the event.
Don't be put off — an experienced event company specializes in exactly this kind of preparation — leave it to the experts. The first thing that needs to happen is a consultation and interview with an experienced event company to brief them on the dynamics and various roles of your workplace. Once they understand the dynamics and scale of your workforce, careful insight can be given to the choice of role play activities.
Here is a fun video on how organising games and activities for employees can improve productivity, cohesiveness and team work for your company.
Has your interest peaked?
In our next blog we will introduce you to some exciting role play ideas and activities for your corporate event.
#eventcompany #eventcompanysingapore #gamesandactivities #teambuilding #teambonding #teambuildingforstaff #teambondingforstaff #teambuildingideas #corporateeventideas #teambondingideas #corporateretreats #eventservices #companyteambuilding #companyteambuildingideas